B.B.King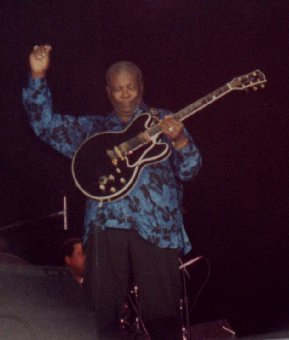 Интервью B.B.King. Текст пресс-конференции на джаз-фестивале в Монтре в 1995 году. Предоставил Андрей Евдокимов.
---
Фотографии фестиваля в Кэнзас-Сити, август 1996г.
---
B.B. King Live at the Apollo (1991, GRP) - B.B., как обычно, великолепен на концертах
Blues Summit (MCA, 1993) - B.B. и его друзья, включая Buddy Guy, Lohn Lee Hooker, Albert Collins and Katie Webster
B.B. King - King of the Blues (1992, MCA) - Набор из 4-х CD с лучшими записями B.B.
---
Музыканты : B.B. King : AMG | Интервью | Ноты | Тексты | Записи | Фото
---
Избранные компакт-диски
---
Blues.Ru - Новости | Музыканты | Стили | CD Обзор | Концерты | Live Band | Форум